Download your FREE eBook now: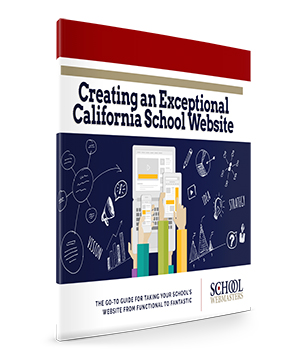 How to Create an Exceptional School Website
Your go-to guide for taking your school's website from functional to fantastic
Learn why school websites are bad and how to change that
Turn your school site into a communication rock star
Discover what your school website audience really wants
Design a site that works year-round
Create a website management process that works
Integrate all your communications channels with the website as the hub
Upon downloading, you will also receive a free subscription to our bi-monthly School Webmasters' blog. It contains helpful information for school administrators, school webmasters, communications directors, and school public relations folks. You may unsubscribe at any time and we will never share your e-mail with anyone. Promise!