Download your FREE eBook now: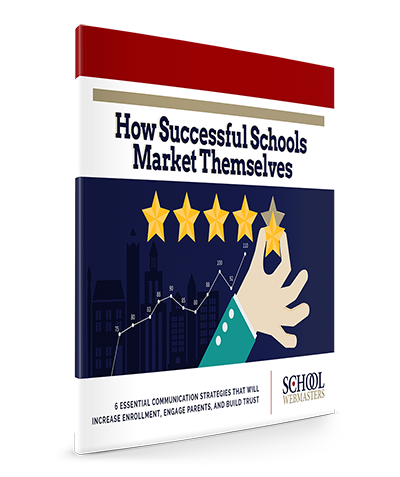 How Successful Schools Market Themselves
6 essential communication strategies that will increase enrollment, engage parents, and build trust
Learn why marketing your school matters
Create a marketing plan
Turn your website into a marketing resource 
Incorporate social media platforms
Develop strategic marketing campaigns
Upon downloading, you will also receive a free subscription to our bi-monthly School Webmasters' blog. You may unsubscribe at any time and we will never share your e-mail with anyone.
Also, for a year-long course with over 50 weeks of marketing strategies, check out our Marketing Your School calendar/toolkit and begin marketing your school like the pros. Our handy desktop calendar provides you with steps to implement practical, daily marketing strategies. You also get access to dozens of web resources and templates to help you implement the recommendations. Order a Marketing Your School toolkit and take your communications, marketing, and public relations to the next level.