Download your FREE eBook now: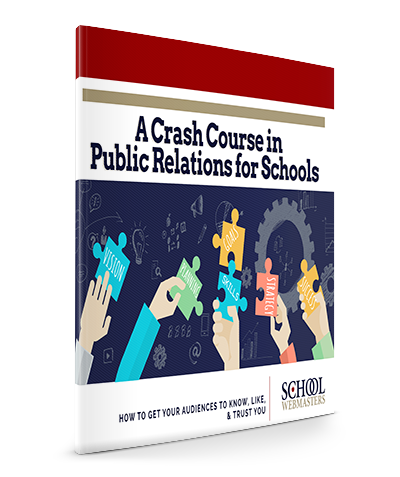 A Crash Course in Public Relations for Schools
Find out how to get your school audiences to know, like, and trust you.
Learn about what good public relations can do for your school
Understand what school public relations is
Develop a strategic communications process
Improve your public relations and delight your customers
Get everyone on board with your PR efforts
Upon downloading, you will also receive a free subscription to our bi-monthly School Webmasters' blog. It contains helpful information for school administrators, school webmasters, communications directors, and school public relations folks. You may unsubscribe at any time and we will never share your e-mail with anyone. Promise!